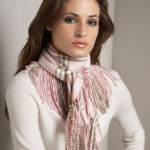 A man is judged by his shoes, while a woman, is judged by her overall turnout. Often women do not pay much attention to their overall 'turnout'. Barring a professional meet or a social gathering, read a wedding or husband's boss's party, women seldom go that extra mile to look smart. Today, research proves that a proper 'turnout' boosts the confidence level of a woman. Having said that, it thus becomes essential to enumerate a few do's and don'ts to become a smart dresser.
Do's
Make sure you know your body type. Something suiting most women might not be best suited for your body type. For example, you are top heavy, do away with high or polo necks.
Always be well groomed, small details attract attention. Cracked nails, bushy brows or unkempt feet are a strict no-no.
Go in for a hairstyle that compliments your features.
Wear what you are comfortable in. Do not ape the fashionistas blindly. Models have to wear it only for a few hours, while you have hours and hours to keep it on.
Handbags should be well co-ordinated with the attire. Classic shades such as black, brown and white can never let you down.
Shoes or sandals ought to be polished and hassle free.
Ornaments, such as earrings, necklaces or bracelets should complement the attire.
Always carry a comb, lipstick, kohl for eyes and a compact. There's always time for some touch up.
Wear ironed clothes, they speak volumes.
Last but not the least, always have a smile and a positive attitude.
Don'ts
Do not mix and match more than 3 colours.
Do not apply too much of make-up for a morning do. Keep it natural and minimal.
Do not wear sandals or shoes either bigger or smaller than your size.
Never neglect a tear, either in your shoe or clothes.
Too much of accessories are avoidable. Minimalist does the trick. Too much would have you looking like a gypsy queen!
With options galore, the present age woman, be it a home-maker or a professional, needs to find her taste and suitability. Once you have what it takes, you are ready to literally sweep people off their feet!