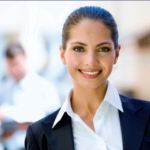 What happens when you chalk out your every day plot? It becomes very simple for you to follow which is why you tend to lead a stress free life ahead. Practically speaking, following a healthy routine makes life better in terms of sorting out your office work at the right time or even spending a good amount of hours with your family and loved ones is concerned.
If you are a working woman and house wife as well,  then first thing you must do is plan your daily routine in such a way that you are able to concentrate on your work and home both at the same time, efficiently. Make sure that the plan is pragmatically feasible and also within the limits of your physical limits or stamina. Do not make a plan that sounds too good to be true.
A plan that allows you to have a good workout plan is simply the best. Make sure that it concentrates on how you should spend time jogging or running all evening so that you have a health oriented program lined up for you to follow. This could be great as far as combating official stress is concerned or even to help you maintain your health requirements on a daily basis.
Official life is busy but important so have it scheduled just like you want it to be so that you hardly bring back any office work resulting in a better family life ahead. Be sure of making such a plan that it helps you work as much as you can while at work and not when you get back home.
Family life counts the maximum so have it sketched in such a manner that you are able to give your friends and family the most. Do not compromise on this aspect as your entire life revolves around your family, so be sure of making them happy all the time. That should be your priority.
Weekends, picnics and vacations should definitely feature in your list. Make sure that you have at least one vacation in a year so that your family likes the way you pamper them and not otherwise. Once again, make sure that this aspect is well looked after as there couldn't be anything worst than ignoring the weekends, vacations or even picnics and yet expect your schedule to be the best.
Have such a healthy routine chalked out which will not only help you have a better family life but also a good friend circle in the bargain. After all life has to be more organized and tailor made someday!