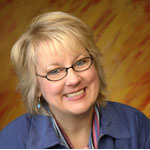 If your mother or mother in law has all of a sudden become cranky, irritable, difficult to understand and impossible to pacify, you are sure to be with someone heading for or going through menopause. It is true that women when going through this phase often tend to become extremely difficult to handle for they have no control over their fast changing emotions. One moment they are happy and the very next sees them crying buckets over things that had probably transpired ten years back.
Menopause is a physiological inevitability that affects every woman only to push them into a whole new world of excitement. Despite the changing times women are still extremely pessimistic about the changes that affect them post menopause. As a matter of fact menopause often brings an end to a lot of medical ailments which is a boon for many. Counseling helps them to realize how to take it in their stride so that they stand erect for their post menopausal life ahead.
Set a time table and follow it religiously. This should be done so as to be able to lead a meaningful life. If you think you have suddenly slowed down and feel like indulging in nothing at all, don't fret. All you need to do is begin sorting out your day's happenings and events in such a systematic manner that you have no time to spare on the unnecessary.
Fitness program should be the first thing on your mind when you are going through the menopause. It is important to keep your body and mind in complete harmony so that you are in a perfect shape to face the after effects of the phase. If you reckon it is difficult to follow the rule, make sure you design it in such a way that it becomes easy and not a punishment. Go for long walks or the gym to do light workout depending up on whatever your doctor has advised you. This will keep your mind stress free and you will be at ease wherever you go.
Get involved in something constructive when you reckon menopause is growing up on you. Take painting or music as a hobby and join the class. Do a course in management if you think you always wanted to do so. This is the time you should spend doing whatever pleases you. Just think that you have to be tied up with something that will help you keep your mind away from the present scenario, which is your menopausal condition. If you think dance is your passion and you never got a chance to do it, now is the time. Just become a go-getter for some time and you will note how life changes for you.
There is so much you can do online. Get yourself a good writing job or simply participate in contests on the internet. Winning prizes will again boost your morale and help you feel better with time.
You might as well meet your physician and get started with the supplements that will help your body to cope up with menopause. The whole idea is to make your experience comfortable and not uneasy like what happens in many cases where women hardly make any effort to face menopause as a challenge rather than a punishment!