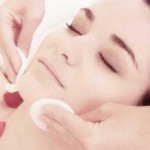 A wedding is an occasion when the bride is the center of attraction and attention. Just one week before the wedding a bride who will be moving to another home has to do a number of things. It is often not possible even for an organised person to be fully ready on the wedding day with no tasks pending. Just before the wedding you will like to get out of the hustle and bustle of life to get some relaxing moments and get yourself a makeover for the wedding day. This is much needed as you will be extensively photographed and video graphed and they will constitute your memories for life.
Although makeup will be done on the wedding day, but you can get a part of the beauty treatment done a few days before the wedding. The week before your wedding is very important. These include:
Manicure: The first part of the body which your husband will touch in the church is your hand. It is necessary that your hand and nails are properly attended to. It is necessary that the hands are soft and clean with nails filed evenly. When in church your husband will hold your hand for exchange of rings. It is essential for you to get your hands properly moisturised and massaged so that they are soft and look the best. The nail polish should be matching the flowers and light in colour. Many guests present in the wedding ceremony will like to see your ring and will notice your hands as well.
Pedicure: Along with manicure it is necessary to get pedicure done as your feet will be exposed if you decide to wear open sandals. The toe nails should be filed and painted in the same color as hand nails. Also pedicure is a relaxing procedure.
Facial: This is the process done to provide glow to your face. Most of the women do go in for facial regularly. If you had been getting facial done earlier, it should be got done before marriage. If however you have not got it done earlier do not try before marriage. At the time of doing facial the beauty salon attendants apply different creams to your face and rub it properly to remove dead skin and provide softness. If not tried do not apply new chemical to your face as you may get rashes.
Hair: This is the last of the beauty treatments needed to be got done before marriage. This needs to be preferably done on the wedding day. The object is to set the hair properly so that they look neat and tidy throughout the ceremony.