Botox is a type of poison which immobilises the muscles. It is used as a remedy for wrinkles. When you smile or frown, particular muscles on your face contract. With time, creases or lines are formed in your skin corresponding to the repetitive expressions of your face. These lead to wrinkles and add years to your face. These lines are what botox erases as your muscles are unable to contract as usual after botox has been injected into your face.
A gentler and natural way to make the skin look younger is to pamper it with essential oils. No doubt they will take some time to act but they are effective and the result will last for many years. The best essential oils to use are: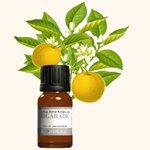 Tea tree oil is especially effective in healing blemishes like acne and soothes irritated and sensitive skin which erupts easily with rashes.
Sandal wood oil is excellent for rejuvenating skin and erasing wrinkles and scars. It is a very good moisturiser. It has a pleasant smell which is not overpowering.
Lavender oil soothes the skin even if has blemishes and heals burnt skin or skin affected by the sun. It is good for all skin ailments but it has a drying effect.
Myrrh oil is thick oil used since ancient times to treat various skin conditions like rashes, eczema, warts and other such blemishes.
Many cosmetic products are now available containing a combination of essential oils and are very effective in a number of skin conditions.
Care must be taken to use only organic essential oils which are of therapeutic grade. They can be used directly on the skin. Sometimes they are available added to another oil to make it easy to apply them on the skin. These oils are not as expensive as botox injections. Do not use inferior quality oils which may be processed from resins and may contain chemicals such as solvents.
Daily use of essential oils improves skin hydration and supplies the skin with many nutrients. It reduces the appearance of wrinkles and makes the skin smooth. It increases collagen formation, decreasing the creasing of skin and formation of lines. The skin tone becomes more even as essential oils act on discoloured spots. Pores are shrunk, making the skin look younger. Continuous use of essential oils prevents further damage to the skin and fades blemishes without any side effects.
Essential oils go a step further than botox to benefit your skin. The right oils make your skin smooth, fade age marks, treat acne marks and blemishes, soothe and freshens the skin so that it becomes healthy and gets lustre. They are totally safe so you can use them with confidence.