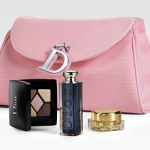 Bags are carried by a woman when going out. These are home for all essentials that may be needed by her during the day in office or even after office hours. These are part of the dress and personality of any lady and her effort is to ensure that the bag she is carrying matches her dress and style. She is not complete without a bag full of essentials needed for the day. The bag may be in the form of a purse or a clutch or shoulder bag. The elements which will be found in the bag will include lipstick and lip gloss, powder, comb or hair brush and many like things making it bulky and attractive. The bag essentials will generally include:
Face care products- when you are going out of your home the desire will be to look attractive, clean and tidy for the entire time. With time, makeup will fade and will require retouching. Face powder and lipsticks do need to be retouched. It is not necessary to carry a full load of brushes and combs. Compact powder box with a built in mirror will do. Another essential thing need to be carried in your hand bag is a sunscreen lotion. It is essential to prevent your facial skin from harsh ultraviolet rays. It will help avoid uneven toning of the skin and premature aging. Lipstick and lip gloss are another essential. After lunch or tea break, you need to retouch your lips using the mirror of your powder pack. This will keep your look lovely for the day.
Hair care products- are next essentials of any ladies hand bag. When you go out of the house you dress up your hair properly. When outside, as a result of windy effect of the atmosphere, the hair style is likely to get untidy. For this hair brush and a comb will be needed. A small flat hair brush and a comb will do to re-tidy the uneven hair.
Sanitary products are another set of things that will require to be carried with you, the most essential being extra sanitary napkins during periods. You will also need moisturising cream, damp cloth or damp napkins. These days when germs are all around, you will need a sanitizer, to disinfect your hands. If you take some medicines in the day, these should be present in the hand bag.
A small bottle with a spray jet of fragrance and deodorisers will be essential in your hand bag. Rest will depend from a person to person. If you feel that your mouth emits smell you may require mouth wash for rinsing your mouth.
To conclude, do not make your bag too heavy. Carry bare essentials to look good.