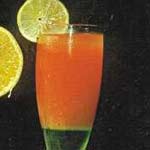 Our skin needs to undergo surgery for a number of reasons. These includes cosmetic surgery to make the skin even or laser surgery is often got done by women to clear blemishes or scars or to make the skin even. The process involves removing the upper layer of the skin so that new skin which grows is even and clearer.
In another process the upper layer of the skin is heated under controlled conditions. This stimulates growth of new skin. In a surgical process and due to long hours of exposure to sunlight your skin can get damaged. Depending upon the intensity of sun rays and length of exposure, your skin may get sunburns, blisters or even contract skin poisoning.
The facial wounds caused due to surgical process or exposure to sun rays or some injury needs proper medical attention. Skin ointment, as suggested by your doctor, should be applied properly and at regular intervals.  The doctor will suggest cleaning of the skin at regular intervals using a mild soap. Cetaphil soap is generally suggested for washing of the face. This should be repeated every six hours and cold water should be used for washing of face or skin on any other part of the body. Never use hot water to clean portion of the skin which has undergone surgical process.
To prevent formation of scabs aquaphor cream should be applied on the face. This should be done at the intervals suggested by your doctor. If some scabs have already been formed do not touch them. Never try to remove them by rubbing or scrubbing. For the first few days keep your skin cool, do not go out to expose yourself to heat. If the climate is hot, remain in controlled temperature. This precaution needs to be taken for at least seven days. Do not expose your skin to sun's rays for about a month. Use sunscreen lotion of SPF of 30 and above.
For quick and better healing of skin, in addition to medicines which will act from the outside, intake of sufficient quantity of fluids is a must. By fluid we mean water or some healthy fruit juices. Do not go in for soda drinks. These should not be counted in the category of fluids necessary for hydration of skin. Best is to drink clean and cool water. Drink at least 8 ounces of water daily. This way you will keep your skin hydrated. Water will help to flush out toxics from your body leading to quick recovery.