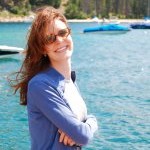 Many a time your attitude tends to pull you down in life in terms of making a good career or keeping pace with your family and kids is concerned. You wish to be happy but your attitude doesn't allow you to achieve that. But still more, not many often understand that it is actually their attitude which is to be blamed and nothing else. So, once you are sure of whatever it is that is driving you close to hell, you just get on with the right solution which is mentioned in the lines below.
Read the right books:
It is a fact that when you read books on spirituality of optimism, it does reflect upon your every day behavior. So make sure you scan your nearby library for the right reading material and get started with your changing attitude exercise as soon as possible.
Being positive always helps:
Be positive and understand that once you change your attitude, your life will metamorphose into something better and more meaningful. The first thing that you need to know is that mere reading good books will not help in any way. You have to also use its principles in your daily life which is how you will finally change as a human being. So while you are going through the book concerned, also begin applying the formulae in your life ahead. This is one of the best ways to change your attitude helping you eventually change the way you think and live life for good.
Watching the right programs on television and meaningful movies:
Be sure of watching the discourses of famous people who are heavily into spirituality and religion for a better way of understanding yourself. This is again an eye-opening experience for many who know nothing about their "purpose of life" and the truth of "changing attitude does help." So make sure that you scan the television and watch just the right show so that your perceptions about knowing how to opt for the right attitude, comes alive, once and for all.
Being religious also makes a lot of difference:
Begin understanding that god does exist and that he has the power to change our lives only if we want him to. So, before going to bed every night, tell yourself that he can help you be a better person for that will eventually make you a better person in life.
The whole thing is about having faith for once you have it then there is no looking back in any way possible!