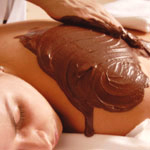 Beauty has always been the requirement of every woman for times immemorial. When talking about Cleopatra, the porcelain skinned queen of Egypt who was known to bathe in milk and honey every single day of her life, you couldn't miss mentioning about her beauty regime which is still world famous. People all over the globe wish to change the way they look in a strong bid to match up to their favorite stars on the television which is why the beauty market is fast picking pace with time. Every girl wants her hair to be like Nichole Kidman or face like Marlin Monroe which isn't a surprise for the reason that they want to look beautiful like what women have been for centuries.
There are various spas that have come up all over to help people know what their body would look like once it is treated like heaven, in them. They claim to have all the treatments that you couldn't even dream about, which would help your skin glow like the moon with every experience that you go through. Yes, when it comes to beauty, no one takes a back seat for all of us want to have the face that could make heads turn. So why not try some herbal beauty wraps at home which are neither expensive nor dicey due to the reason that they are natural and home made unlike the factory products which is embedded with chemicals and strong elements that we don't even know of.
To start with try mixing some lemon juice in olive oil and apply all over your body half an hour before you get into the shower. Massaging your body is yet another way to revitalize the muscles and help cell rejuvenation that many do not know of. When you massage your body, you also end up toning it up in the bargain making it nice and sturdy in times to come.
The next recipe that would help you look stunningly awesome is the very famous gram flour pack in which you take a bowl full of gram flour and mix some salt, warm milk and olive oil. Work it up in a paste and then apply it all over your body to get every corner of your skin invigorated. Wash off after half an hour for a soft and supple complexion all over. If you continue doing the aforementioned exercises you will soon notice that your skin has changed into a soft ball of wool that you would love to flaunt everywhere you go.
The last concoction would be a honey and milk dip which moisturizes your skin better than nothing else at all. All you need to do is take the two and mix them well and apply all over your face and the rest of the body. Leave on for half and hour and see the difference which will make heads turn like crazy!
Home made herbal tips are the best way to enhance the quality of your skin for they are natural and safe unlike the factory products.