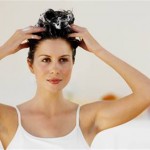 When it comes to your hair, you just can't be joking at all. After all your hair is one of the most important aspects of beauty that you could proudly flaunt if it is just the kind you always wanted. Hair, whether long or short, could change the way you look only if it has been taken good care of, for the fact that when it is looked after well, it will appear better than ever. So each time it comes to your hair, you just can't stop thinking of how you could make it look better and better with time.
There are various ways in which you could take care of your hair. One of by washing them on a regular basis which is extremely imperative for the reason that hygiene takes the top priority when it comes to hair care. Yes, it is true that when your hair is clean and clear there is no way you could have any problem taking care of them at all. This is one aspect which is why you should make it a point to wash it every now and then with the right kind of shampoo and conditioner.
Picking the right product is always important for if you fail to do so you would end up spoiling the body of your hair. Make sure that you speak to someone who knows everything about hair products before finally investing in one. While buying a shampoo make it a point to pick something that is mild and free from detergent so as to save your hair from all the wear and tear that such products cause.  Once you buy what ever you want, you might as well try using it for a while to see if it really suits you or not. If the product is of good quality it will help your hair stay clean and healthy all the time.
You could even make home made conditioners for your hair. One of the best in this respect is the henna treatment which does your hair a whole lot of good. All you need to do is take some natural green henna and mix it with beaten egg, a tablespoon of coffee powder, some mustard oil and apply it all over your hair. Keep it on like that for a couple of hours and then wash off. You will note that the quality of your hair will improve by way of using this natural hair conditioner on a regular basis.
There is yet another hair conditioner, just like the many others that you could make sitting in the privacy of your homes. The best part of the home made conditioners is the fact that they tend to be natural and away from chemicals which makes them better than the market products. Mix an egg with some olive oil and beat it all well. Apply after using a shampoo and see the difference. You might as well use some milk to rinse your hair with, towards the end of the shower so as to make them soft and lustrous.
Hair care is not at all difficult. It just asks for some time by the end of which you will have the kind of hair that you always wanted.