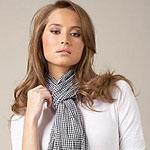 When we talk in terms of shades, we often come to terms with the fact that the beauty mart is absolutely incomplete without the presence of the word, shades. Shades of browns, pinks, mauves or the reds are driving the world crazy. We all wish to wear these different shades of clothes, lipsticks and eye shadows and look what the movie stars do on the big screen these days.
Shades are extremely important in the world of fashion and beauty. With the availability of more than a thousand colors in the market place, there is no way anyone could get bored wearing only the whites and the blacks today. All you need to do is, just think of the color that you would like to wear and before you know it, you already possess the same. Colors or shades are of abundant sort. Whether it is about your clothes, make-up accessories, goggles or even your lenses for that matter, there are more than a thousand shades of beauty and fashion available in this world.
When you go out to buy a pair of goggles for instance, you don't just stick to the right shape and size as many used to do in the past. On the contrary, you even think in terms of color or shades for a cooler look and feel. Sometimes you go in for offbeat shades like the blues and the nudes for the reason that the market is choc-a-block with colors for everything. From the little one to his grand mom, the market has a perfect answer for everyone's need. All you need to ask for is the color of your choice and see what ever it is that they have in store for you.
So, the above mentioned lines prove the importance of shades in the beauty world of today. There is another aspect worth paying heed to and that is the right color for the right skin tone. We all know that pinks don't suit darker complexions and that reds sometimes look quite jarring on extremely fair skins. Once again the point to be pondered over, in this case is about how shades are important for all and how they differ from one skin tone to another. So, next time when you go shopping, think about the color that you think would actually compliment your skin color rather than splurging out in vain.
Shades could be an important beauty aspect for all you know!