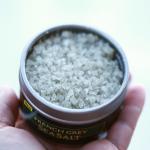 If you want your skin to come alive, use Dead Sea products. This might seem to be an anomaly but it is true. Mud packs from the Dead Sea have long been used as beauty products. The Dead Sea is called so because it does not support the existence of any sea creatures. The water of all oceans is salty, but the Dead Sea is more so. About one third of its water by volume consists of salt. Sea animals cannot flourish in such an environment.
The mud of the sea is said to have medicinal properties. It is believed to lessen the effect of aging on the skin, revitalising it and making it soft and youthful. You have to apply the mud on your face and body and let it dry. Allow it to work its magic for fifteen to twenty minutes with the minerals found in it. Wash it off and discover a soft and younger looking skin as the mud pack also promotes blood circulation.
Many cosmetic items are made from the Dead Sea products. An anti-aging cream containing minerals and plant extracts is a hot seller. It can rejuvenate your skin by nourishing it and supplying the cells with essential nutrients. Thus aging is delayed. Fine lines and wrinkles which are present are smoothened giving you a firmer skin.
A heavier and richer cream for night time use is also available. It purports to work overnight so that your skin is refreshed as you sleep. You have to massage it well into your skin so that the plant based ingredients penetrate deeply.
Dead Sea products are beneficial in many skin problems like acne and psoriasis. With long term use you can get rid of all types of acne. Skin, which has become dry, scaly, red or patchy, can also be cured by these products. Some people claim that they were cured of many diseases by using Dead Sea products which conventional medicine had not been able to treat. This needs to be verified.
Lying on the beach covered in a mud patch is relaxing and may sooth frayed nerves. The increased blood circulation gives a feeling of well being. Besides anti-aging products, nail care, facial and body products are available for both men and women. You can choose the products that you need and which suit you.