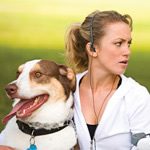 It is a sad state of affairs that the violent crime against women and children is on a rise. Here we share some tips by which you can keep yourself safe from such crimes, both in the house and outside.
Safety tips while in the house
The simplest way to ensure the safety of your house is a high fence or maybe even an electric fence. This will make any break ins very noticeable and thus keep out any attackers. Another measure is installation of an intercom, so that you know who is on the door without exposing yourself to them. You should install bars on your windows to keep unwanted people out and keep your doors locked at all times. Burglar alarms are also a good measure.
You must keep a watchful eye over any people loitering about around your house. Such people may be observing you or your neighbours' routine to make the attack easy.
Adequate lighting arrangement can go a long way in enhancing the security levels of your house. You should be able to see the street from inside the house. Flood lights, motor sensing lights, lights fitted with timers, well placed panic buttons are desirable. Leave a couple of lights on if you get home after dark.
Keep the phone handy at night. Do not leave messages at answering machine which show that you are a woman alone or not at home.
Safety tips to be followed in car
Do not park your car in isolated and dark areas. Do not stop to withdraw cash from isolated ATMs. Do not walk to your car alone. Always carry the car keys in your hand for quick access. Keep your hands free while walking to your car. Keep a watchful eye over the surroundings when you get towards your car. Check the backseat of your car for any attackers. Do not idle about in the parking lot. Keep your car doors locked and headlights on. Try to drive slowly towards any red lights so that you don't have to stop for long time. If you really need to stop, stop at a position where you can quickly drive away should trouble come calling.
Keep your car in good working order. In case of a car break down, open the car bonnet and hide near an undergrowth to save yourself from any attacker who drives by. Keep a torch, cell phone and a blancket handy. You must practice for changing tyres a few times at home. Attend a small course on the mechanics of your car.
General safety tips
If you leave office odd hours, arrange for your car to be packed near exit by a friend. Do not walk to your car alone. A few self defense courses will help. Lastly, a confident outlook is always good.