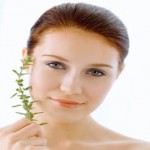 We are living in the world full of competition. We try to compete with our fellow workers or associates to look better than them. It is also a fact that beauty aids and cosmetics are costly. If due to some reason you are not able to spend the type of money needed to look glamorous you need not worry, there are ways to look the best and also save much needed money. You can try the following tips:
First step in beauty aids is having shining properly set hair. It is not necessary to use very expensive shampoo. You can wash your hair using some herbal extracts. Vinegar mixed with eight times water can be used to give shine to hair when washing. This is excellent product to fight dandruff and an agent to provide glow to your skin. It is not necessary to use conditioner daily it can be applied twice a week. This will save shampoo also when applied next time. To set the hair you can make your own spray by mixing two to three spoons of sugar in water and putting it in a spray bottle. This is the best natural hair setting agent.
To save on beauty products, use as little as possible to get same or almost same look. Do not apply lips tick directly from the container, use a brush to apply it to your lips you will save on the quantity used. If you use razor to remove unwanted hair, dip it in ice cold water before use. This way you will increase its usable life to more than double.
Use products available in your home, you can add a cup of vinegar in the washing machine at the time of rinsing. See how white the clothes come out. This way you will save on expensive whiteners or fibre softeners. To get glowing skin you can apply a pack of turmeric mixed with gram flour. For treatment of pimples apply tooth paste on the pimple you will see it vanishing by morning. For black heads you can apply paste of mixture of honey and oatmeal. This will also work as a defoliant.
Instead of buying new untried cosmetics it is better to spend some time searching the net. You may find some promotional websites promising samples for free. Register and get them, you will save on sampling. Do simple things like bleaching your teeth, manicure and pedicure at home. For teeth you need a bleaching dental cream, apply with a brush for suggested time and rinse your mouth. For manicure and pedicure you need just some warm water, oil and a nail file, try as it is simple to do.