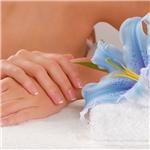 Like all other parts of human body nails also require proper care for healthy growth. Nails are sheets of very thin calcium particles bonded together to give stronger and healthier nails. The human nails require proper cleaning and hydration to look good. Hydro spa manicure is a process for development of healthy nails.
When you go to the nail spa, the specialist who attends to your nails will first of all analyze your nails to determine the type of nails you have and the condition they are in. The nails can be classified as normal strong nails or brittle nails which are likely to split easily or your nails may be thin, delicate and soft.
Natural products are being increasingly used for nail spa manicure to take care of all type of nails. Lotus is one of the products used to systematically nourish your nails which may be of any type. Lotus care helps to ensure that you enjoy beautiful and perfectly groomed nails for a long time. If you have thin, brittle and splitting nails which are dry, rose extract will help to bring back your nails to a healthy state in short time. If your nails are soft and lack strength, then spa control products with lavender are highly effective. You will notice the relief in just a few days.
The following steps are generally performed for perfectly manicured nails with nail spa:
Your nails need to be cleaned properly and thoroughly removing nail polish and any other residue of anything applied on the nails. Remove nail polish quickly and gently. Try to use acetone free nail polish remover. Select one with Vitamin E as this will improve blood circulation and will reduce dehydration of the nails. Place a soaked cotton wool pad on your nail for a short time. Gently pull the pad in the direction of nails. The nail polish will be removed without damage to nails.
Trimming is to be done using a file. The nails should be trimmed in a way that they look best on you. Ensure to have a good quality trimming file.
After trimming, smoothen your nails and cuticles. Remove excess of the cuticle growth gently and carefully. Using nail nourishing products will make cuticles soft and supple.
Nourish your nails, nail beds and cuticles for nourishing any of the products described above are used while you enjoy the fragrance. Aroma bath for about ten minutes pampers you nails and provides necessary nourishment.
Take due care of your cuticles on daily basis. Ultrafine almond sugar crystals can be used to clean nails and remove excess cuticle growth. Protect your nails from harmful chemicals or other material you handle.