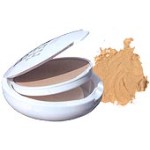 A foundation is called so because it forms the base of makeup. It is used to give a smooth surface for the rest of the makeup to be applied upon. Foundation covers blemishes on the face like uneven skin, acne scars and wrinkles. Each person has a different skin type so it is important to choose a foundation which will suit that particular skin type. It also depends on the coverage you want.
Stick foundation stays on the face for a long time and can be used to give maximum coverage for dark spots and other blemishes. It is suitable for dry and normal skin.
Mousse also gives good cover. It is like a foam foundation. It is suitable for all skin types. It does not clog in the wrinkles of aging skin so it gives a natural look.
Two way cake can be used as a powder and a foundation. For use as cream foundation, apply it with a wet sponge. It suits all skin types. As it comes into contact with a wet sponge, fungus may grow in it and contaminate it.
Compact foundation is a combination of powder and foundation. Apply it like you would apply a powder with a sponge. It is the easiest to apply and hardly takes any time.
Tinted moisturiser contains some color in it. It moisturises the face but does not cover any blemishes or spots as it is very light. It is suitable for all skin types.
Foundations can be of different types according to the effect they give after application.
Oil based foundations is to be used by people with dry skin.
Cream foundation contains a lot of moisturiser and has a texture like cream. It spreads evenly. It should be used by people who have dry to normal skin, especially by those who have wrinkles.
Liquid foundation may be water based or oil based. Water based is meant for oily skin and oil based for dry and sensitive skin.
Matte foundation gives a dry effect and also dries quickly when applied as it has no oil. It should be applied lightly in a thin layer otherwise it will give a caked-up look.
Sheer foundation as the name suggests it gives a natural look without giving any shine to the face. It contains silicone.
Before applying foundation shake it well so that all the components mix well. Use a clean sponge or clean fingers to apply it. Blend it well so that there are no patches and it gives a smooth look. Match the color to your skin for a natural look.