Valentine Day is meant for showing your love and affection for those whom you care about like your parents, siblings and friends. However, it holds a special meaning for those involved in a romantic relationship. Flowers and chocolates do duty very well but if you want to be original and adventurous here are a few ideas to get you going.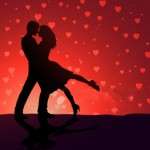 In the beginning of your relationship, when you are just friends and getting to know each other, you could get a portrait of your girlfriend drawn by a local artist. Give him a photograph and he will come up with a hand drawn likeness. You could also gift a gag item. These are harmless fun things like a plastic spider which looks very real placed in a fancy gift box. Both of you can have a good laugh and perhaps become better friends.
If you both enjoy the outdoors the two of you could plan an excursion or a picnic and enjoy the fresh air and delectable food. You could visit the tourist spots in your own city which you may have missed out earlier. Often we neglect them as they are where we daily go about. You will be tired by the evening so book a hotel room for a night and it will feel like a vacation.
Alternatively, you could revisit the place where you first met, first had meal or where you first declared your love for each other. It will rekindle a lot of pleasant memories and rejuvenate your relationship.
If privacy is what you are looking for then gift a spa atmosphere to your partner. You could replicate the spa atmosphere in your home. Fill the tub with hot water, add scented oil and rose petals to it and light candles. First give your partner a hot oil message and then go all the way using lotions for facials, manicure and total grooming.
Later you could order a meal to be delivered to your home. You could set the table with flowers and good linen beforehand. It will be a good dining experience without the hassle of traffic jams and noisy restaurants.
A treasure hunt is an interesting way of gifting some trinkets. They can be hidden in various nooks and crannies of either home. You can tell you partner where the first one is and pin clues to each gift to indicate where the next one is. The gifts may be perfume bottle or a lipstick and need not be too expensive.
A beautiful gift basket containing cds, wine and some preferred snacks thoughtfully selected will be much appreciated. Decorate it with flowers and bows to make it aesthetically appealing. If you have the money, then you could gift jewellery or sterling silver roses.
Whatever you decide remember that it is the thought that counts the most.