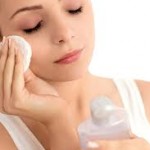 These days a large number of companies are manufacturing beauty aid products. These include well known names worldwide. As the profit margin is very high in these products, they are advertised the most in all beauty magazines and even on TV you will see majority of advertisements are for cosmetics, especially for women. Facial cleaners are also highly advertised products.
Consider the options you have these days. For cleaning your face you have liquid cleaners, lotions, pads, mousses and a number of other products. Sometimes you find it difficult to decide as to what to purchase, especially if you are going in for purchase for the first time. According to a survey got done by a consumer association, a number of products were used for facial cleaning and ultimately it was found that all the products can be used and amongst them all facial pad cleaners were found best acting.
The main difference between facial cleaners is that these are milder than soap and contain moisturising agents. These agents help to prevent dryness of your skin. Ordinary bar soaps lack these products necessitating these in your beauty aid box. In case of normal skin you have a large number of options open to you can go in for liquid body wash which is comparatively less expensive. To decide on which cleaner to buy you need to keep in mind the following tips:
To know what is the best face cleanser, you need to know the type of your skin. Your skin may be oily, normal or dry. You may have sensitive skin too. To judge the type of your skin you need to remember the following thumb rule. If within two hours of washing your face your skin becomes shiny then it indicates that you have oily skin. In case you are unable to see pores on your face at day end it indicates that you have dry skin. In some cases you may notice flaking on your skin. This should not be misunderstood for dry skin. This is an indication of sensitive skin. After cleansing, sensitive skin may give itching or burning sensation.
Once you are sure of the type of your skin, you can go in for purchase of skin care products. For dry skin you need a facial cleaning product that does not remove oil from the pores of your skin. In case of oily skin, the cleaner will not be that mild as for dry skin, as oil has to be removed. For normal skin you have large number of choices. In case your skin is sensitive, go in for fragrance free products.
The advantage of using facial cleaning pads is that, in addition to cleaning, it exfoliates your skin when you rub them on your face.