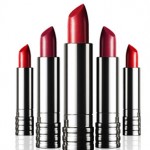 Lip colors add a glow to your face especially when they are of the right shade depending upon your skin tone, color of the clothes that you are wearing, etc. There are many women in this world who dread to venture out without a hint of red on their lips for that gives them a tremendous amount of confidence to move on in life. That is how important a lip color is to the women of today.
But have we ever thought of how long we should carry on using our favorite lip sticks? Don't we think that they should be changed for obvious reasons just like we change our creams and lotions once their expiry date has been reached? Yes, it is true that all cosmetics that are manufactured today have something known as the expiry date which signifies the date until when the usage of the product is definitely safe. But once the date of expiry is reached by the product of concern, it should be immediately thrown into the dustbin or discarded without a second thought.
Every cosmetic product including lip colors have an expiry date. They should be used until the date is still in force for once it expires, using the product could pose a serious threat to your skin, body or anything for that matter. So, one must stop using any lipstick preferably within six to eight months of buying it to be safe and sound by all means. You might as well buy the same shade and color the next time you go to the market but be sure of never playing with your skin and body for once you ruin them, there is no looking back from there, then.
Lip colors should be bought keeping in mind the date of expiry and manufacture so as to ascertain the usage of the same. If you think that the product will not last long, you might as well by some other that is fresher than the one that you thought was good. The chemicals in the lip color could seriously damage the skin tissue if the aforementioned is taken lightly.
Cosmetic products are good until their date of expiry hasn't been met for once that happens it could only harm you if not more. So be sure of discarding all your old lip colors and eye make up kit for they are of no use to you once the have expired.