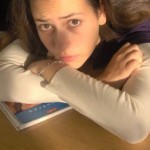 In this world where there are different cultures and religious groups millions of women are suffering from low self esteem. Developing self esteem in a woman has become a crucial part of personal development. As per the religious beliefs in some societies women's place is inferior as compared to men. To improve self esteem women placed in these circumstances have to overcome the obstacles and set realistic standards for themselves.
Major factors that influence the self esteem of women are culture, family, relationship, working conditions, health, friends, sexual relationship, and sexual/physical/verbal abuse during childhood and public media depicting women in low esteem. Some women may lose self esteem due to premature aging or change in body shape and weight or inability to bear children.
As mentioned earlier, to develop self esteem a woman has to set goals for herself to enable her to feel good and happy. Improving self esteem begin from inside. You have to be clear about yourself and in what direction you have to move; irrespective of the difficulties you will face to achieve the objective.
It is necessary for a lady with low self esteem to try to understand her worth. Due to depression, or like circumstances developed by a woman for herself, she is unable to understand her worth even when people around her find her worthwhile. At this stage counselling is going to help a lot. She needs help of her near and dear ones who can play a major role to enable her to break the shell created by her around herself.
A woman should give sufficient time to herself. She should dress up properly and go out in society. Many a times women just don't dress up or change clothes thinking that since they are to remain at home, it is not necessary to dress up. This is not a correct thinking. Looking polished and dressed will jack up your self esteem. Giving a break from the daily routine will be of great help.
Meditation does wonders with the state of mind of any individual. Often going to some religious gathering will help. Listening to music and watching movies will help you out.
Depending upon your age, if possible go in for dating and establish love relationship with a person of your liking. This will help dramatically to raise your self esteem. You will like to dress up properly and wait for the time when you are to meet your loved one. You will try to project the best of you and have a good feeling about yourself from inside.
Never think of negatives in yourself. Depending upon the level of your education, try to find a job for yourself. If the circumstances do not allow you to work full time find a part time job so that you get a chance to meet other people and talk with them.
Once better feelings start to prevail with effort your self esteem will improve on its own.